6 yo mare 167 cm after Astonia- Heartbeat/ Aston. Astonias mother has produced many very good dressage horses and with Heartbeat as father she has been a very good jumper. 6 years ago she gave birth to Flying Balloon. The father is unknown.
Flying Balloon is a leader type, is always in front and never afraid of anything. Has from the beginning jumped as an experienced horse.
She is now ridden and is very comfortable. She has a very good mouth and is following the smallest signals from the rider. She jumps with big scope and is very easy.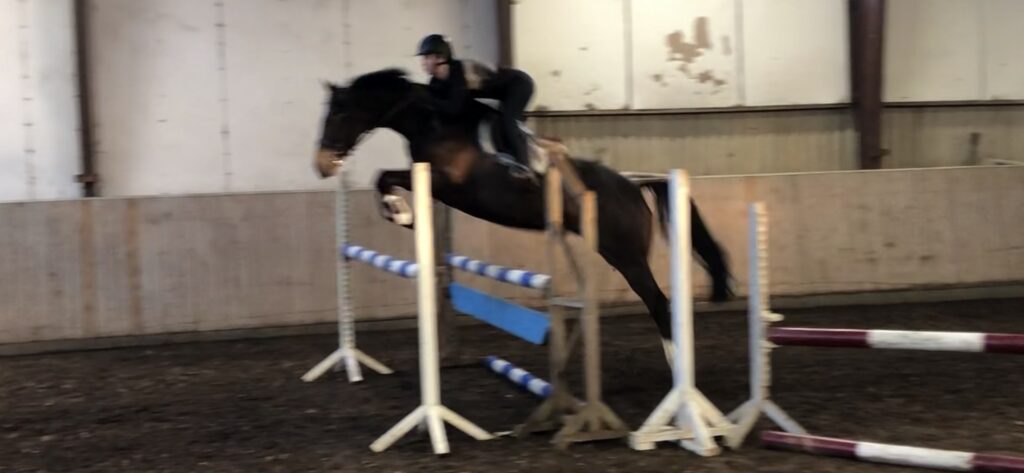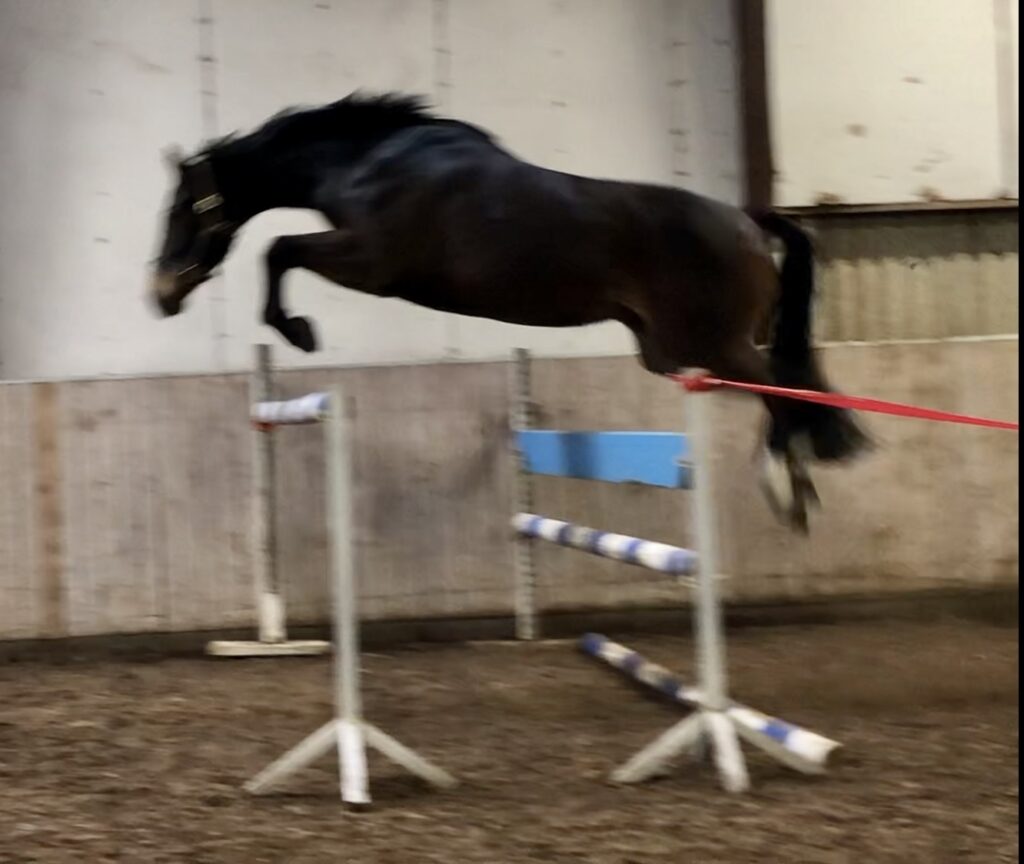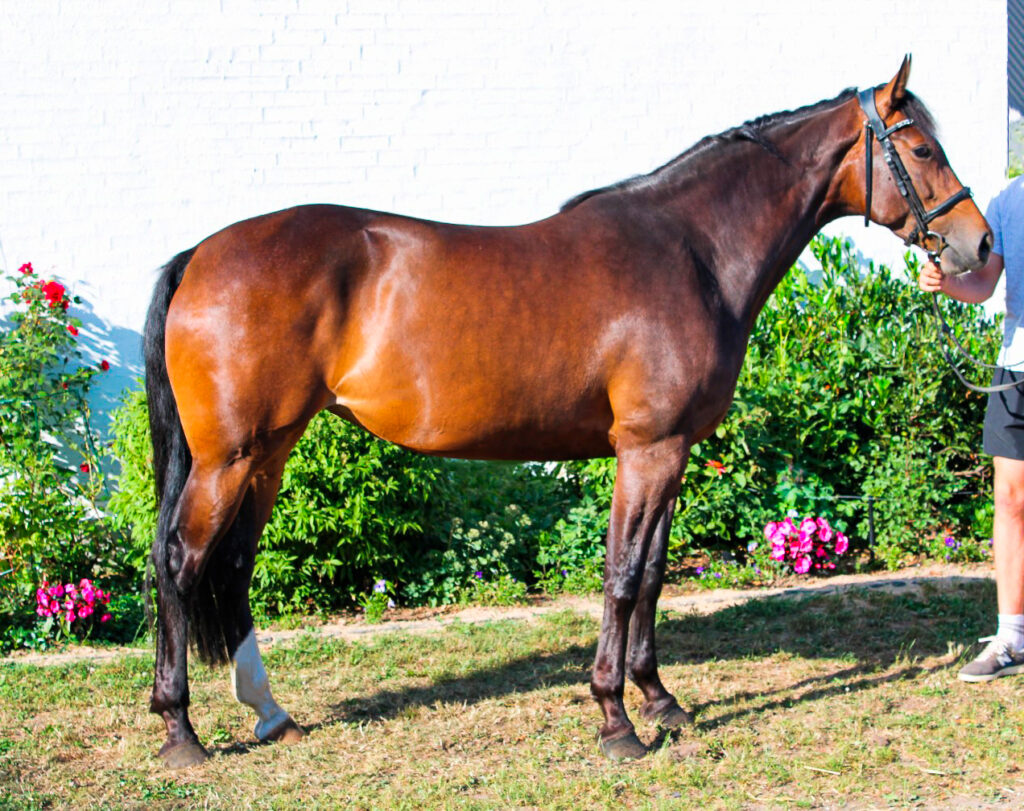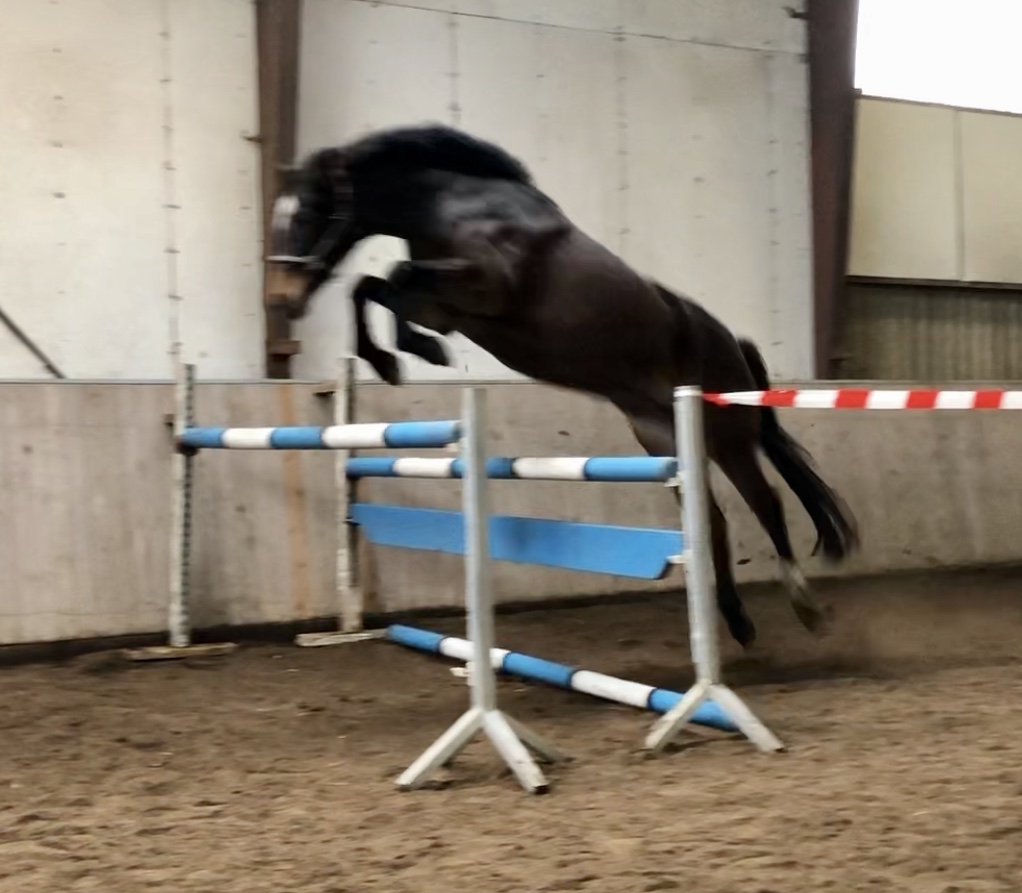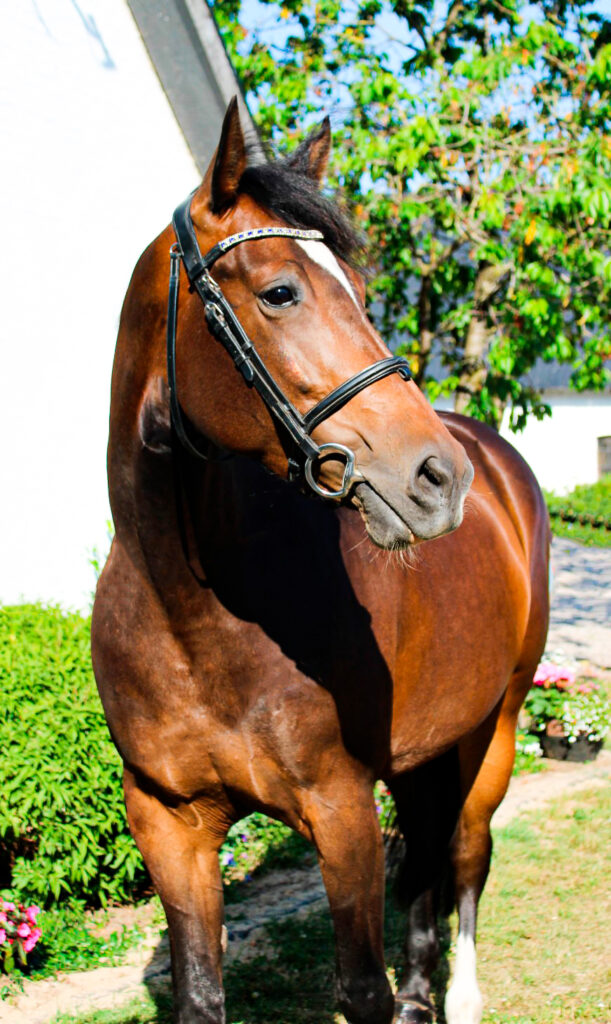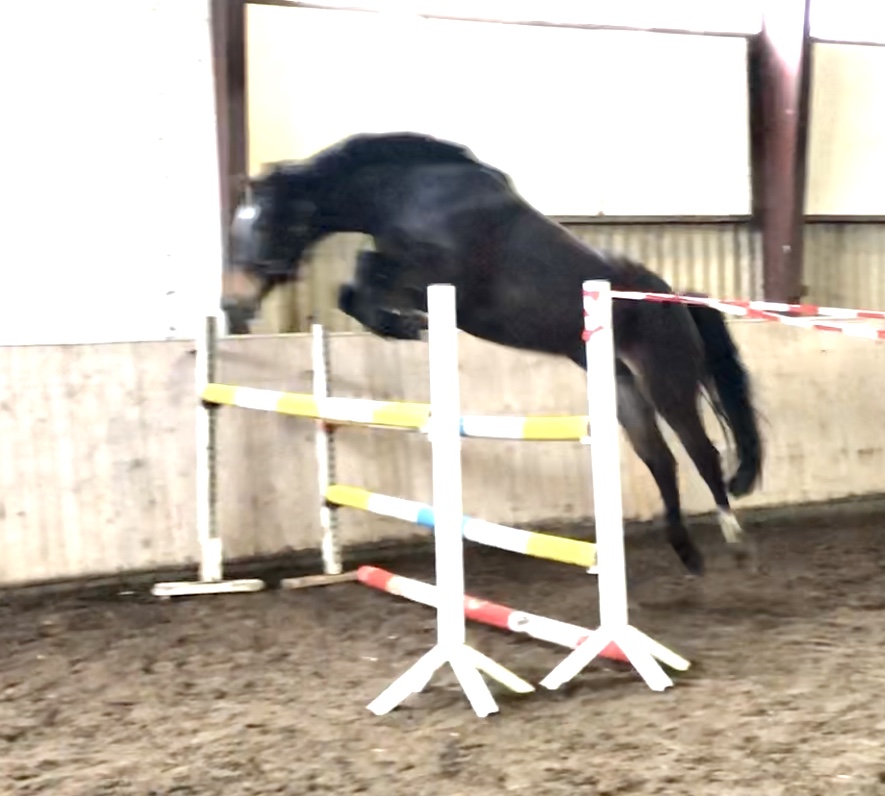 has 3 good gates and jumps with a super technique, scope and carefulness. She is a real leadertype, she goes always in front and is not scared of anything. A very exciting horse to start working with.