Stald Skjerk Nørgaard
About Stald Skjerk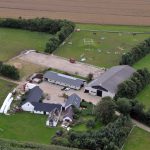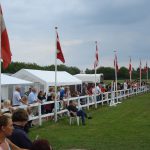 Stable Skjerk Noergaard is both a sales stable and a training center and has permanently 15 good horses in the stable. There are both promising young horses and skilled competition horses. The horses are at different price levels and of different breed, so you will always have a fair chance to find the right horse, when you pay a visit to Stable Skjerk Noergaard.
Through 40 years of showjumping we have got a large professional network, which covers a huge range of good showjumpers including all sectors of quality and capacity for both national and international show jumping levels, therefore we have the ability to asssist you in your search for your desired showjumper or dressage horse. You can watch a video of the horses on youtube under ternvig69
Stable Skjerk Noergaard has in 39 years been situated near Aulum, between Herning and Holstebro. The farm has room for 20 horses. There is a 22×44 metre indoor school, a sand dressage manége plus a very good outdoor jumping grass arena, where Aulum Jumping Derby is held every year.
Around Skjerk Noergaard you will be able to ride in the peaceful and beautiful nature.
In connection with the farm, there is also a newly renovated accommodation for the visitors and clinic participants.
Arthur Markussen – 40 years of experience in training both international showjumpers and riders- and LiseLotte Ternvig- an active showjumping rider and former Danish Champion – are responsible for the training of riders and horses at Skjerk Noergaard.
Unique international network.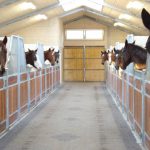 We offer guidence from our unique network covering a lot of international relationships in the search of the perfect horse(s) for you. We have a complete coverage of the European market, and also with ongoing sales and networks in USA, Canada; Mexico; South Africa, Zimbabwe, Russia and China.
Our unique Skandinavien network is at your service when it comes to finding the right horse.
You can rely on a honest and professional help finding the perfect match for you. After finding your new horse, we will assist you getting to know the horse and its abilities.