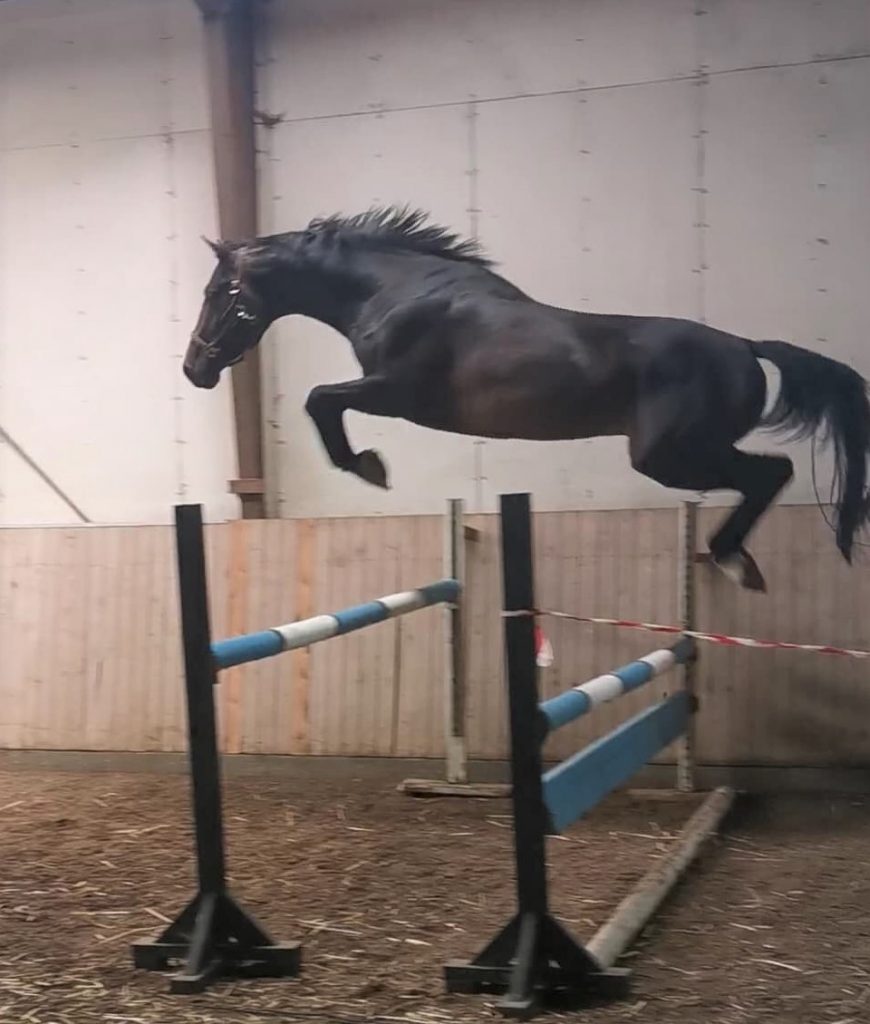 5 year old stallion 173 cm after Volstrups Cash and Habibi, a highly approved Hannoverian mare after Grannus Ass / Grannus / Akzent and Einstand / Thuswin XX.
Habibi was a very nice jumper herself with an excellent attitude, and this she has passed on to her son.
He has 3 very good gaites and he loosejumps with big scope and courage. A really outstanding horse which we are looking very much forward to following in the future.
Now he is well ridden and jumps super with rider. he is ready to go to competitions. He has a lovely temper and learns very quick. ok in x-rays